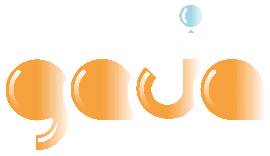 There are no more items in your cart
Total (tax incl.)
PLN0.00
[ Phone : +48 22 7202005 ]
Monday - Friday 8:00 - 16:00
Saturday 10:00 - 14:00
Piotr +48 606 702 582, Magda: +48 608 346 348,
Ksawery +48 608 329 327, Emilia: +48 609 495 609
Confetti latex balloons
We offer unique latex balloons with confetti, glitter and feathers at a price that will surely surprise you. These products, among others available in our online store, are distinguished primarily by their original appearance. Thanks to this, they can constitute a very interesting, eye-catching fragment of the arrangement. They will be an ideal element complementing the decoration of both smaller and larger parties.

By purchasing these products in our rubber balloon store, you will provide yourself with an extremely interesting decoration for various occasions - whether it's birthdays, name days, important anniversaries or just parties for friends. In addition, we offer useful accessories, such as pumps, weights or sticks. All this to make the arrangement of a given space easy, quick, and at the same time creative and extremely cheap. Find out that buying the right ornaments can be really fun.
Średnia ocena: 4.5
Na podstawie:
88
ocen
3 szt. balonów 12" przezroczystych ze złotym konfetti w środku.
BALON O ŚREDNICY 45 CM, PRZEŹROCZYSTY ZE ZŁOTYM KONFETTI W ŚRODKU.