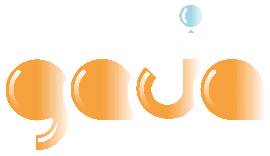 There are no more items in your cart
Total (tax incl.)
PLN0.00
[ Phone : +48 22 7202005 ]
Monday - Friday 8:00 - 16:00
Saturday 10:00 - 14:00
Piotr +48 606 702 582, Magda: +48 608 346 348,
Ksawery +48 608 329 327, Emilia: +48 609 495 609
TALERZE I KUBKI ŻABKA 6 SZT.
6 SZT. TALERZYKÓW, ORAZ 6 SZT. KUBECZKÓW
Urodziny dziecka możesz z powodzeniem zorganizować we własnym domu, zamawiając akcesoria imprezowe w naszym sklepie. Zebraliśmy duży asortyment nieszablonowych gadżetów, które na pewno spodobają się wszystkim zaproszonym gościom. Na szczególną uwagę zasługują zestawy składające się z kubeczków oraz talerzyków. Każdy z nich ozdobiono ciekawymi motywami, nawiązującymi do postaci bliskich każdemu maluchowi. Naczynia są bezpieczne dla środowiska, ponieważ wykonano je z papieru, który nadaje się do recyklingu.
Prezentowany tutaj komplet to idealne rozwiązanie na przyjęcie dla kilkulatków. Ich motywem przewodnim jest zielona, roześmiana żabka, utrzymana w radosnej, wręcz jaskrawej kolorystyce. Talerzyki mają kształt głowy zwierzęcia z wystającymi uszami u góry, co dodatkowo urozmaica całą kompozycję. Kubeczki mają ergonomiczny kształt dostosowany także do młodszych użytkowników. Są to jednorazowe naczynia, których nie musisz myć po spotkaniu, oszczędzając mnóstwo czasu. W asortymencie naszych akcesoriów imprezowych znajdziesz też serwetki oraz gwizdki ozdobione tym samym motywem.
Średnia ocena: 4.7
Na podstawie:
66
ocen
Pozostałe produkty w tej kategorii