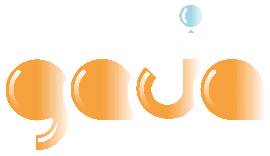 There are no more items in your cart
Total (tax incl.)
PLN0.00
[ Phone : +48 22 7202005 ]
Monday - Friday 8:00 - 16:00
Saturday 10:00 - 14:00
Piotr +48 606 702 582, Magda: +48 608 346 348,
Ksawery +48 608 329 327, Emilia: +48 609 495 609
Pastel latex balloons 10"
The 10 '' pastel latex balloons offered by our store are an offer for all those who value, above all, the durability and reliability of the purchased goods. An additional advantage of our offer is the very good price of all proposed articles. These products will be a beautiful decoration of rooms and even the largest rooms. They are available in a wide range of colors, thanks to which everyone will find a proposal perfect for themselves or the person to whom they want to give them. Here you will find models in deep red, calm brown, cheerful green or sunny yellow, as well as many others.
In our balloon store you can buy any number of products in a given color. Additionally, however, we propose sets with a real mix of various colors especially for all those who would like to go crazy with decorations. All this to meet the requirements of our customers as much as possible. We invite you to familiarize yourself with the offer!
Średnia ocena: 4.2
Na podstawie:
38
ocen