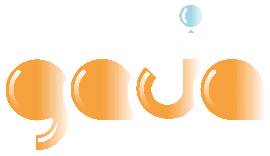 There are no more items in your cart
Total (tax incl.)
PLN0.00
[ Phone : +48 22 7202005 ]
Monday - Friday 8:00 - 16:00
Saturday 10:00 - 14:00
Piotr +48 606 702 582, Magda: +48 608 346 348,
Ksawery +48 608 329 327, Emilia: +48 609 495 609
Metalic latex balloons 12"
If you are looking for an extraordinary way to decorate a given space, you've come to the right place! We offer metallized latex balloons that will be perfect for various events. They can be successfully used at parties for friends, as well as at even the largest New Year's Eve and carnival parties, as well as birthdays and many more! The products available in our online store are a choice for all those who appreciate the high quality of purchased items, and at the same time their reasonably low price.

We offer metallized latex models, size 12 ''. They are available in various color versions, as well as in sets containing several different colors. As a professional balloon shop, we also offer accessories that facilitate their use. We offer special manual and electric pumps, weights, sticks and ribbons. Everything you need to decorate a room in an interesting and at the same time easy and quick. Find out about it today!
Średnia ocena: 4.5
Na podstawie:
41
ocen