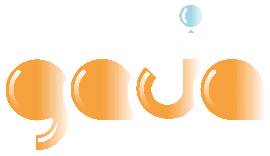 There are no more items in your cart
Total (tax incl.)
PLN0.00
[ Phone : +48 22 7202005 ]
Monday - Friday 8:00 - 16:00
Saturday 10:00 - 14:00
Piotr +48 606 702 582, Magda: +48 608 346 348,
Ksawery +48 608 329 327, Emilia: +48 609 495 609
Pastel latex balloons 12"
By choosing these products, you will guarantee a unique element of the decor of each, both smaller and even the largest room. These seemingly ordinary latex balloons in pastel colors are a fantastic way to completely change the image of a given space at a low cost. We offer 12 '' models, thanks to which you will quickly make the room take on a much more solemn character. Our balloon shop offers durable models that are perfect for occasions such as birthday parties, anniversaries, carnival parties or weddings.
We offer products made of durable latex in such colors as brown, blue, green, cream or burgundy and many others. What's more, these products are also available in multi-colored sets of several balloons. By using the offer of pastel products from our online store, you can be sure that you will buy durable products, and at the same time at an extremely favorable price.
Średnia ocena: 4.4
Na podstawie:
40
ocen