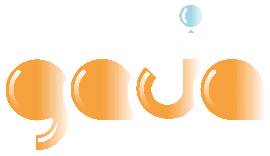 There are no more items in your cart
Total (tax incl.)
PLN0.00
[ Phone : +48 22 7202005 ]
Monday - Friday 8:00 - 16:00
Saturday 10:00 - 14:00
Piotr +48 606 702 582, Magda: +48 608 346 348,
Ksawery +48 608 329 327, Emilia: +48 609 495 609
Water balloons
Do you want to provide yourself or your children with fantastic outdoor fun? If so, this product will be perfect!
We offer completely safe and at the same time affordable latex balloons suitable for filling them with water. These colorful products are a guarantee of fun, even for many hours, for both children and adults. You can order any number of them in our online store. If you want to safely and quickly fill them with water, just use the simple instructions:
1. Grab the product intended for this purpose by the neck, which we put on the faucet.
2. Fill it with water and then carefully remove it
. 3. Just tie the neck tightly and you're done! You can use it right away!
In our latex balloon store, there are products that are great for this water fun. See how easy it is to guarantee yourself and others a fantastic, one-of-a-kind event. We invite you to familiarize yourself with the offer!
Średnia ocena: 4.6
Na podstawie:
88
ocen