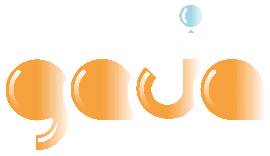 There are no more items in your cart
Total (tax incl.)
PLN0.00
[ Phone : +48 22 7202005 ]
Monday - Friday 8:00 - 16:00
Saturday 10:00 - 14:00
Piotr +48 606 702 582, Magda: +48 608 346 348,
Ksawery +48 608 329 327, Emilia: +48 609 495 609
Cartoons
The guarantee of a successful party is to provide guests with great fun and to properly decorate the place of celebration.
Together with us, you can fulfill the dreams of every lover of fairy tales and cartoons, whom you want to make happy.
In the category below you will find balloons depicting your favorite movie and TV heroes - Mickey Mouse, Smurfs, Minions and many others.
Thanks to them, every important celebration will gain character and bring a smile to the face of the birthday person.
The offer includes, among others, foil balloons for children that can be filled with helium - a colorful garland floating in the air will surely be remembered!
In the interests of full satisfaction with shopping, we made sure that the presented articles are distinguished by high quality, precise workmanship and high-resolution prints.
We invite you to our store with balloons and party supplies.
Today you can fulfill your child's dream of spending his birthday in the company of his favorite fairy-tale characters!
Subcategories: Barbie, Blaze , Disney, Dora, Hello Kitty, Balony Krecik, Maya, Minions, Biedronka i Czarny Kot, Masza i Niedźwiedz, Kucyki Pony, Paw Patrol,  Peppa Pig, PJ Masks, Pokemon, Sponge Bob, Star Wars, Smerfs, Trolls, Super Wings, Batman, Firefighter Sam, Teletubbies, Transformers, Teenage Mutant Ninja Turtles, Thomas & Friends, Flaming, Others, Lego.
Średnia ocena: 4.3
Na podstawie:
48
ocen