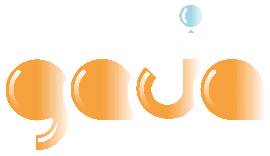 There are no more items in your cart
Total (tax incl.)
PLN0.00
[ Phone : +48 22 7202005 ]
Monday - Friday 8:00 - 16:00
Saturday 10:00 - 14:00
Piotr +48 606 702 582, Magda: +48 608 346 348,
Ksawery +48 608 329 327, Emilia: +48 609 495 609
Balloons and sets with Barbie
One of the most popular toys for young children is the Barbie doll, which has gone through numerous versions over the decades.
This iconic product is especially liked by girls, most of whom have at least one model at home.
In our online store you will find beautiful balloons with this doll, as well as many other accessories related to it.
We have prepared a large assortment with balloons depicting the silhouette of Barbie, made of a special foil that you can fill with helium, so that the inflated product floats up.
The store also offers many accessories with this theme, which will be perfect for a birthday party for a girl.
Here you can buy a wonderful sash with the inscription "Happy Birthday", as well as accessories to decorate the table - a tablecloth, a set of plates and cups.
Średnia ocena: 4.8
Na podstawie:
53
ocen