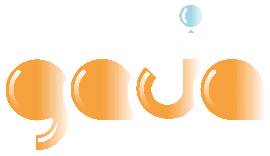 There are no more items in your cart
Total (tax incl.)
PLN0.00
[ Phone : +48 22 7202005 ]
Monday - Friday 8:00 - 16:00
Saturday 10:00 - 14:00
Piotr +48 606 702 582, Magda: +48 608 346 348,
Ksawery +48 608 329 327, Emilia: +48 609 495 609
Balloons
When organizing celebrations of any nature, you must remember to decorate the hall where it will be held. For this purpose, decorative party balloons, which are available in our online store, are perfect. We offer a wide variety of products from different categories for you to choose from.
Our online store has prepared interesting decorations for you for a birthday party, kinder party, wedding, bachelorette party, Halloween and many other occasions. We offer articles made of latex and foil, you will also find practical accessories for blowing, including helium cylinders and electric pumps. When you buy a decorative balloon from any category here, you are guaranteed the highest quality - all products are durable and look great even a few hours after inflating.
Subcategories: Latex balloons, foil balloons, LED balloons, accesories for balloons.
Średnia ocena: 4.6
Na podstawie:
79
ocen
Wyświetlane 20 produktów.